Save Money on Shopping – Top 100 Deals, Deal Search, Top 100 Coupons, Request A Deal!
Awesome Steamy Space Romance Novel, Amazing Read!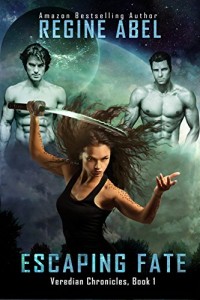 **(Free for Kindle Unlimited) Escaping Fate (Veredian Chronicles Book 1) (Deal, Not Free) by Regine Abel. Price: $3.99. Genre: Steamy Space Romance Deal of the Day, Sponsor, MFM Romance, If you like Nalini Sing or M. K. Eidem. Rated: 4.5 stars on 84 Reviews. 457 pages. ASIN: B06XPPB5BW. Get the paperback version here, please. Also get the eBook version here.
Free African American Steamy Romance Novel, Awesome Read!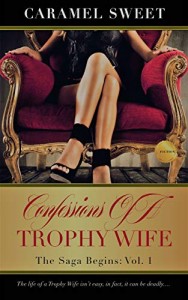 *Confessions of A Trophy Wife: The Saga Begins: Vol. 1 by Caramel Sweet. Price: Free. Genre: African American Steamy Romance of the Day, Sponsor, The life of a Trophy wife isn't easy, in fact, it can be deadly. Rated: 5 stars on 1 Reviews. 180 pages. ASIN: B07MZPTW71.
Free Kindle Books – Steamy Romance + Romantic Erotica
SAVE with Free Books & $1 Box Sets & Free Box Sets in more Genres!
Save Money – Free Books & Free Box Sets IN YOUR FAVORITE NICHE!
Want to Save More Money? Why Not?
Save Money & Time – Get Deals You LOVE!
Save Money & Time – Get Coupons You Love!

Save! Get $0 Books & Free Box Sets & $1 Deals in your Favorite Niche:
Romance: All Romance, NY Times Bestselling Authors Romance, Fantasy Romance, Contemporary Romance, Paranormal Romance, Historical Romance, YA Romance, Romantic Suspense.
18+ Romance: Romantic Erotica Bestsellers, Steamy Romance Bestsellers, Shifter Romance, BDSM, Romantic Erotica, Steamy Romance, Dark Romance.
Save Money – Get Free Books & Deals IN YOUR FAVORITE GENRE!